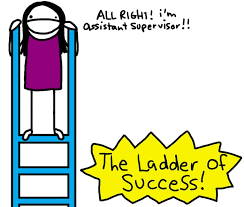 A successful person is one who thrives on learning, attempting, and
reaching new goals. He is one who knows how to secure his future.
Are you a thriving person who goes beyond just getting by?
You have an attitude of abundance and are willing to share it.
A strong sense of self and a healthy self-esteem are integral parts
of your personality. The cornerstones of your foundation are integrity,
common sense, willingness to try, and persistence. Skills and talents
are recognized and utilized.Then you're a success!
You remember that Self-improvement is not just a word, it is a lifestyle.
You are a seeker of knowledge of all types. You absorb what you can from any
type of experience. All the senses are used to keep learning and growing.
You think like a reporter asking those famous questions of who, what,
when, why, where, and how. Then you're securing your future!
You are a thriving person who seeks challenges partly for the thrill of it but
also because the need and desire to push the boundaries and not have
limitations is important. What appears to be a risk to an outsider is,
as a rule, a well-thought out action plan. The popular expression for you
is to step out-of-the-box. Then you're a success!
With a thriving mindset, you are willing to put forth the energy and
effort for the desired effects. You act upon your thoughts rather than
just letting them simmer on the back burner. Getting up in the morning
is fun - you look forward to new opportunities. A feeling of positive
anticipation is the norm rather than the exception. Then you're securing your future!
As a person, you are one who helps to activate the necessary trigger points for others to join you in the ranks of happy, well-adjusted folks who enjoy each day as it comes. As the old saying states: What goes around, comes around. The more you share, the more you will receive. Thats a win-win, a real success!!
Start climbing the ladder of success today!
Tags: success